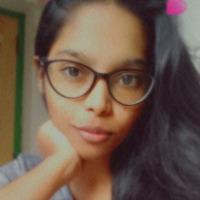 Hi, I'm Jaisri!
Health coach and a learner
What I can share
Hello everyone welcome to my page. Here is a little intro about me, I'm a student in the science group. who's aspiring to be a clinical nutrition & health coach. I'll help you with all the problems related to the body. mind. soul. I.e health, food, nutrition, sleep, fitness, relationships, mental health, stress, career. If you treat the body and mind properly then the soul will be alined with it. ~Jaisri Varma
Free, 15 mins
This is where you get to know about me & I get to know about you.