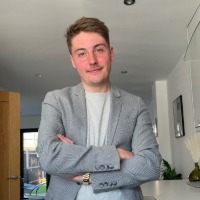 Hi, I'm Harry!
Residential Building Surveyor
What I can share
I graduated from my masters in Building Surveying in 2016 and have since worked at several small to medium sized building surveying consultancies. I am a member of the Residential Property Surveyors Association (RPSA) and I can give you advice on any suspected property defects. Whether you are a home owner with concerns, a potential house buyer unsure whether you need a house pre-purchase/building survey or if you just want help in clarifying what a survey report is advising you. I can offer you helpful advice, and without all the jargon.
Free, 15 mins
Feel free for a quick chat to see if I can help. Please note once answered then the call will be ended but do feel free to book me for a 15 or 30 minute chat if you are interested in talking further.
£15.00 for 15 mins
Quick and concise advice on any building defect issue or home survey advice.
£30.00 for 30 mins
Need to talk about a potential issue in your home? It's cause and seriousness? Unsure about obtaining a home survey or need clarification on one you have already obtained? I can give you advice on any residential surveying query.
Timezone:
Loading timezone...