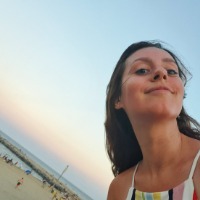 Hi, I'm Genia!
Introwise CEO, product person and women founders supporter
What I can share
I am often asked for an advice and happy to provide it now comfortably in one place. I have 10 years of Product Management experience, created four courses for three universities, and have mentored over 200 student startup teams from the US, Estonia, Ukraine and Moldova. I have learned from the best people at CMU, Stanford, and Berkeley on the topics around Engineering, Design Thinking, and Management. I have had successful - and not so much - products in my career, and I learned a ton. People usually find my advice very useful in the topics of: - How to transition from the idea to a startup - Resource planning/allocation (for engineering and growth) - Accelerators and growing network - Being a woman in IT & grow your career - Starting a consulting business online - Landing a PM job at FAANG companies - Transitioning to tech I speak five languages, lived in eight countries, been to 51. Can discuss with you how to ignore limitations and be you.🧡
Packages
Personal Sessions: 20% discount

$599.00 for 5 sessions

FAANG interview prep: 20% discount

$299.00 for 3 sessions, 60 days
Already booked a package?
$35.00 for 30 mins
Happy to help women founders with their strategy, choosing the accelerator, review pitch decks etc
$125.00 for 1 hour
I have got offers for senior PM roles from every company I spoke to: Google, Microsoft, Oracle. I can help you refine your resume, show the sources for preparation and conduct mock interviews.