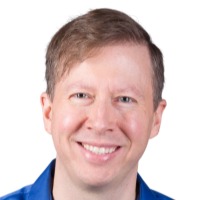 Eric Z. Johnson
👋🏽 LinkedIn Lead Generation Made Simple For Service-Based Business Owners.
🔥 Want to start sales conversations, get clients, and build your business using LinkedIn? Want to learn the art and science of creating more sales conversations and stop the struggle? If so, keep reading. Most service-based business owners and self-employed professionals struggle with lead generation in three different ways: 1. Creating their own warm referrals 2. Creating inbound leads 3. Cold conversational outreach (Starting new relationships) Years ago, I had a severe problem with getting quality leads. My bank account was embarrassing. In fact, I still remember one month in particular. It was turning August 1st and after 4+ years in business, I was going to have a total of $159 in my checking account. I still remember how much that stung and how thick the disappointment felt. Business was not working. After an exhausting year of networking, one day I finally solved my leads problem by trying something new. That's the moment my passion for LinkedIn as well as my course (Conversational Leads Link) was born. Because of LinkedIn, I quit networking and never looked back. Today, all of my business comes from LinkedIn, creating my own warm referrals, and of course, word of mouth. Yours can too. (I'm just now branching out into webinars. #FullDisclosure). Why consider working with me? Check out my recommendations on LinkedIn from clients and students. I'm an MBA with over 14+ years of direct experience on LinkedIn. I've grown my profile and worked with countless private clients and students. My digital marketing agency is now on its 8th year. I'd love to help you gain clarity about what your next best steps are. Learn LinkedIn & Lead Generation Strategies in my Free Conversational Leads Video Vault, connect with me on LinkedIn, and more here: LinkedIn: https://www.linkedin.com/in/ericzjohnson Video Vault: https://www.ericzjohnson.com/video-vault All my links: bit.ly/ClickMeToLearnMore Eric Z. Johnson
Free, 15 mins
Together, we will explore whether or not my "done with you" LinkedIn course is for you. I will be able to: 1. Tell you whether or not LinkedIn should be your primary focus. 2. Answer basic LinkedIn questions you have related to the discovery call. 3. Explore your business and share how LinkedIn can help you increase your bottom line. 5. Tell you what makes my course stand out. 6. And more. Each discovery call is an insightful, enjoyable and zero-pressure exploratory call together.
$135.00 for 1 hour
Get your LinkedIn questions answered! This call can include: - 360 degree profile review, revamp and/or trouble-shooting - LinkedIn lead generation strategies and questions - Building relationships and authenticity - And/or similar topics Why me? I'm an MBA with over 14+ years of direct experience on LinkedIn. I've worked with countless private clients and students. I've seen, tried, failed and succeeded several times over on LinkedIn. I'd love to help you identify your next best steps.
Free, 2 hours
For current private clients and digital course students.