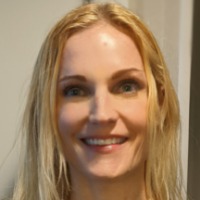 Hi, I'm dr. jo!
Holistic Healer, Wellness Coach/Yoga, Pilates, Meditation & Mindfulness Teacher
What I can share
Welcome all women who are ready to find balance, boldly use their voice, and proudly take up space! I create individualized plans for each woman to offer her the best growth opportunity and quickest journey toward enlightenment. Services I offer include life, wellness, and spiritual coaching, as well as yoga, pilates, and body-movement techniques. I incorporate meditation and mindfulness into treatment as well. Clients say that I'm genuine, authentic and very compassionate. I have over 20 years of experience and absolutely love what I do. I will be honored to walk with you on your healing path.
$100.00 for 1 hour
Together we create a comprehensive plan to address your needs. We come up with short and long term goals and continually evaluate your progress.
$75.00 for 1 hour
After doing a thorough intake (free) I create a unique yoga session(s) for you that will benefit you physically, emotionally, and spiritually. I will also incorporate the history and philosophy of yoga.
$600.00 for 1 hour
We work through an 8-week series designed to help you get rid of old negative body-image messages and embrace and love the body you live in right now.