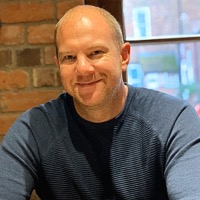 Hi, I'm Adam!
Mindset, Motivation and Mental Health
What I can share
I help people become better versions of themselves in all aspects of life. I use elements of life coaching, cognitive behavioural therapy, mindfulness, energy healing and personal experiences of mental health to help others. I found my purpose in life following some life changing decisions that changed the path of my life. I use the skills I've developed to help others understand who they are, what their purposeful mission in life is and how they can improve their mental health.
$100.00 for 1 hour
In a session I will help you to find who you are, how to move forward in life in a more positive manner and identify aspects of your mental wellbeing that need improving. We will build a plan, set goals and get to work on becoming the best version of you.
$50.00 for 30 mins
Relax your mind, body and soul as we delve in to cleanse your chakras. Blockages of your chakras can cause trauma and stress to the body and mind. Join me in a guided meditation as we clear these blockages and have the energy flowing effortlessly through your body.
$25.00 for 15 mins
A 15 minute coaching session is maybe what you need to boost your morale, help to find your motivation and get yourself moving forward again. I can help to recognise aspects of your wellbeing to focus on and unblock anything that is stopping you from going after what you really want.