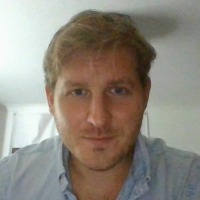 Hi, I'm Christopher!
Experienced Social Entrepreneur, Business & Performance Consultant,
What I can share
After setting up and running several businesses, I am well versed in the journey of the entrepreneur: the feelings of success and winning juxtapose those of loneliness and overwhelm. As I have developed over the years, worked on my mindset, and learned the necessary lessons to gain greater self-mastery, the journey has became no longer an extension of myself but an asset that compliments my lifestyle of which I am very proud of. I am looking to share the knowledge I have accumulated, empower you to understand your journey a little more, gain greater self-mastery over your mindset and feelings, and upgrade your performance not just as a professional but to emerge as a stronger human being. By working with me you can expect: - To be challenged - To feel more in control - To feel better able to cope with challenging situations - To have improved mental wellbeing - To have improved relationships with others - To live life on your terms - To lead a healthier more balanced life that works for you The businesses I have grown and started include a health & wellbeing training & consultancy company, sports summer schools & activity weeks, charities & not-for-profits. I have a Masters Degree in Health & Community, and am a specialist health coach with advanced qualifications in long-term condition management specialising in Obesity & Type 2 Diabetes.
£125.00 for 1 hour
Discover more about yourself, learn how to connect to who you are and what you want, and feel empowered to take control of your life in a way that works for you.
Free, 30 mins
This session is absolutely free and gives you an opportunity to find out more about what it will be like working together. There is no financial obligation, it's just a simple meet & greet. Come and have a chat, and see what the future might have in store for you.