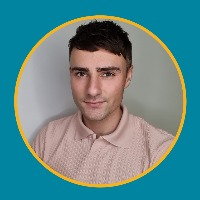 Hi, I'm Sebastian!
A charisma coach to Influence others and be more Likeable
What I can share
Hey everyone, my name's Sebastian and I'd like to thank you for looking at my Charisma coaching. The coaching has been designed to give you honest, straight forward and practical advice, tips and techniques, to help to get you noticed, advance your career prospects, persuade clients to engage with you and encourage those investors to back your ideas. I'm going to be your personal coach, and we're going to take a new approach to achieving your goals, dreams, business and career ambitions, rather than hitting them unprepared and just winging it. While at high school our teachers were focused on giving us an education to set us up for the big bad world, we missed out on all the communication and people skills that were also essential to succeed. Charisma Coaching isn't going to be philosophical school lessons on how to be successful, so forget stuffy classrooms and yawning at the teacher droning on, you're going to be engaged and enthused to put your newfound skills in to practise. The coaching will be a breakdown of essential soft skills, which you'll be able to start implementing into your daily life right now! The Masterclass skills include: • How to make a good first impression • How to connect with others through conversation • Developing confidence, • How to use and tell stories • Becoming authentic with a magnetic presence • Using leadership to inspire others. These short snack-able learning modules are the key components to be coming charismatic. So if you looking to take your relationships to the next level, get noticed in your work, become a world leader or want to influence millions then don't delay, enrol in charisma coaching to take control and change your path today.
$500.00 for 1 hour
Learn Charisma Online Six, one hour video call sessions with me, Sebastian, covering each skill set, exercises, techniques and tips to improve your charisma. Not only that, but you will have homework and session guides for each module to set you on your way.
$100.00 for 1 hour
This will be a large booking for 4hrs (1 session per week) this will include tips and techniques to handle work and social interactions and become more charismatic