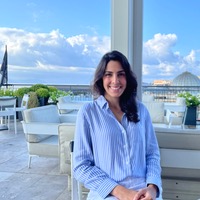 Hi, I'm Cari!
Doctoral Level Psychologist, Professor and Trainer
What I can share
Welcome! I am a doctoral level clinical psychologist. A cultural competence (diversity, equity and inclusion) content developer, researcher and educator. I help business create or re-evaluate their trainings in ways that help them achieve their organizational goals. I also have a masters degree in human resources development and adult education, making me knowledgeable in both the content area diversity, equity and inclusion, as well as the creation, execution and delivery of effective trainings. I work with organizations to either design asynchronous courses for their employees, or work with HR departments to evaluate their current trainings and provide support to their trainers.
$80.00 for 45 mins
45 Minute consultations are designed to assess your company's needs and the ways in which I can be of support. Once you have conveyed what you are hoping to change or achieve, I share about the ways in which I can make that happen. Together we will come up with a detailed plan of action and timeline outlining the ways in which I will contribute to your companies goals and success.
$100.00 for 1 hour
Tell me the type of training your organization needs, how long you need to be, desired platform you wish to use, what your desired outcomes are and I will create it. Depending on your needs on how time intensive they are courses range from 500-2,700.
$75.00 for 45 mins
I have experience working with HR personal and company leadership in helping them manage interpersonal conflict. These sessions focus on learning effective termination of employee, developing conflict management skills for team managers, and improving team cohesion.
$100.00 for 1 hour
I work with team leaders in helping them develop the skills needed to increase employee motivation and increase organizational productivity through strategies supported by psychological research.
Timezone:
Loading timezone...