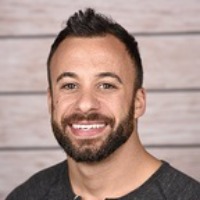 Hi, I'm Andrew!
Startup Marketing Consultant & Advisor
What I can share
I'm @AndrewStartups! I've spent 15+ years building growth for young startups from Dubai to Silicon Valley. After three successful, VC-backed startup exits as Head of Marketing, I founded my boutique startup marketing consultancy GrowthExpertz, in 2016. Since then I've launched and scaled growth channels for tech projects in over 10 countries. I've also lectured on Growth Hacking and Digital Marketing around the globe. I've worked with both 500startups and yCombinator projects, lead startup projects with multi-billion-dollar corporations, written for Startup Grind and Startup Nation and even launched my own interactive online growth hacking course. These sessions carry an upfront fee to guard my time but I offer a 100% money-back guarantee if you feel there wasn't massive value from the call, I will refund you 100% no questions asked.
€250.00 for 1 hour
Book an hour-long private consultation to deep dive into what your current marketing strategy is, identify the gaps in your marketing stack and focus and get you moving in the right direction. We can review ad campaigns, discuss tool recommendations, launch strategy, SEO, PR and more!