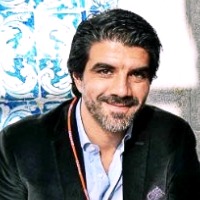 Hi, I'm Alberto!
Experienced Sales Advisor
What I can share
Welcome to my Introwise Page, I am an experienced Sales Advisor, having worked several years in multinationals like P&G and Coty. I managed brands, teams and Sales Channels. I have a economics degree (O'Porto University) and a post grad in management (Cornell University). I am a certified trainer and negotiator. If you are starting your business or buidling your brand, i can advise you. Also if you are struggling with your career management, i can help you out as i am an experienced mentor.
€80.00 for 30 mins
In this session i will try to understand what your issue is and guide you through possible solutions.