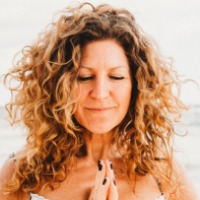 Hi, I'm Natasha!
Past Life Healer with the Akashic Records
What I can share
Hi, I'm Natasha and I'm a Past Life Healer using the ancient wisdom of the Akashic Records. I blend Akashic past Life Healing with meditation and visualisation activate the transformation within. Are you looking for transformation, that creates lasting results? Are you feeling completely stuck and don't understand why you aren't able to make the changes in your life that you truly desire? Perhaps you're finding that you're repeating the same life patterns over and over again.
Free, 15 mins
Want to see if I'm a good fit? Book a free session with me.
£222.00 for 30 mins
In this 1-2-1 session, you will connect deeply with your Soul Wisdom & Power to understand who you are at Soul Level, so you can show up fully everyday in life, in business, in relationships and in your health and wellbeing.
Timezone:
Loading timezone...